Swivel Chair - Giovanni - Cream
See description for delivery time.
You can order this item online subject to our store conditions.
Description
Standing out by its a-symmetric back-rest, Swivel Chair Giovanni is bound to steal the show in any interior! This lovely chair will enhance both the aesthetic and the atmosphere of your space. Upholstered in beige, it sits atop a black swivel base. Sit back, and enjoy the wonderful seating experience. 
--------------------------------------
Delivery time
If in stock : Delivery time between 1-3 working days. 
If not in stock : Delivery time between 2-3 weeks.
For more information about the delivery time and current stock of this item. Please feel free to contact our customer service. You can reach us by phone at 026-2135446 during our opening hours.  
--------------------------------------
Dimensions:
Please note that the reference dimensions are indicated as follows: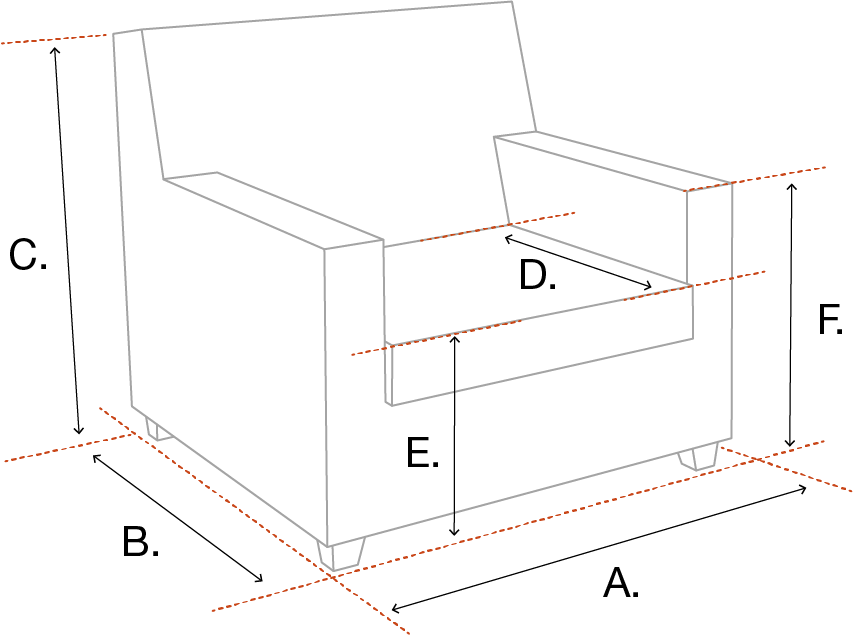 All dimensions given in the descriptions are approximate and subject to change (with a 2 percent tolerance).
CM  
A

 

90

B

 

76

C

 

70,5

D

 

59

E

 

42

F

 

70,5
Specifications
Material:
50% viscose | 20% linen | 20% acrylic | 10% polyester
Colour:
Cream | Black swivel base
More information?
Submit your request to our product advisor