Sofa - Clio
See description for delivery time.
You can order this item online subject to our store conditions.
Description
With its rounded corners and gently curved back, the Clio Sofa invites you to relax and unwind. A contemporary update of a classic shape, this sumptuous coach is generously proportioned with a comfortable padded back. It features black legs and a lush, furry upholstery.
--------------------------------------
Delivery time
If in stock : Delivery time between 1-3 working days. 
If not in stock : Delivery time between 2-3 weeks.
For more information about the delivery time and current stock of this item. Please feel free to contact our customer service. You can reach us by phone at 026-2135446 during our opening hours.  
--------------------------------------
Dimensions:
Please note that the reference dimensions are indicated as follows: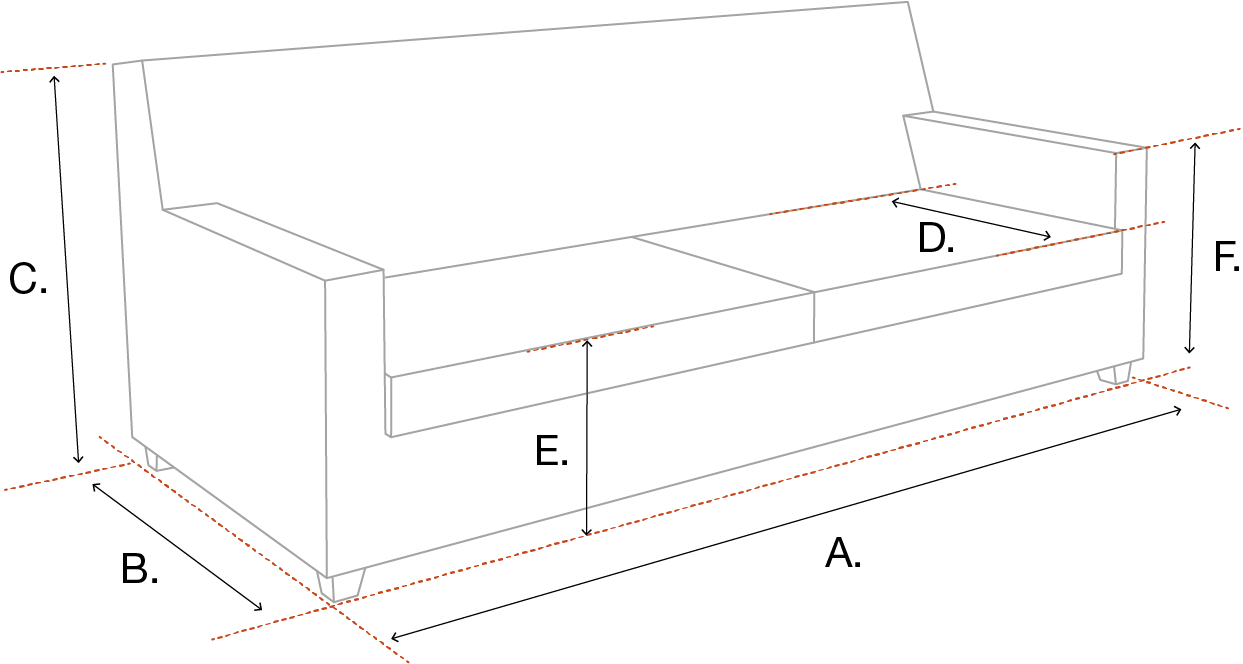 All dimensions given in the descriptions are approximate and subject to change (with a 2 percent tolerance).
CM   
A

 

235

B

 

100

C

 

70

D

 

71

E

 

40

F

 

51
Specifications
Colour:
Brisbane cream | black feet
Size:
A. 235 | B. 100 | C. 70 | D. 71 | E. 40 | F. 51 cm