Rose Bertram & Gregory van der Wiel
Rose Bertram & Gregory van der Wiel 
CLICK HERE for their favorite AROWONEN items 
"We are proud to share the end result of this modern & trendy project for Rose Bertram & Gregory van der Wiel". 
30/12/2020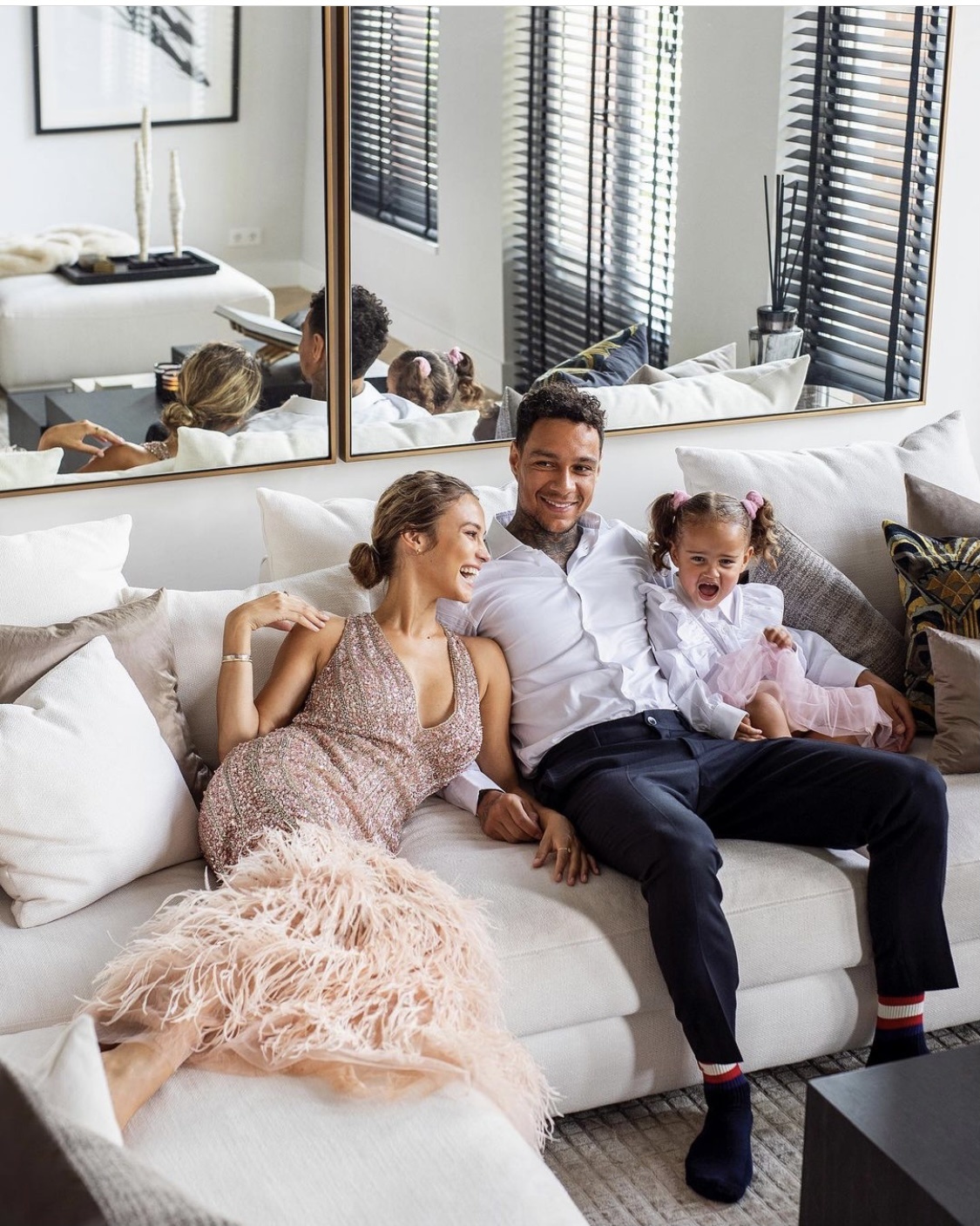 Source : Glamour, NL, Rose Bertram, Gregory van der Wiel & Naleya Rose. 
Meet The Family  
First and foremost, we thank Rose & Gregory for choosing and trusting our AROWONEN design team.
Rose Bertram is an international model who has appeared in many international campaigns, such as ; H&M, L'Oréal, Hunkemöller and many more… She lives together with Gregory van der Wiel who is a former football player, they have a sweet little daughter (and one more on her way) named Naleya Rose & a cute little dog Samboe!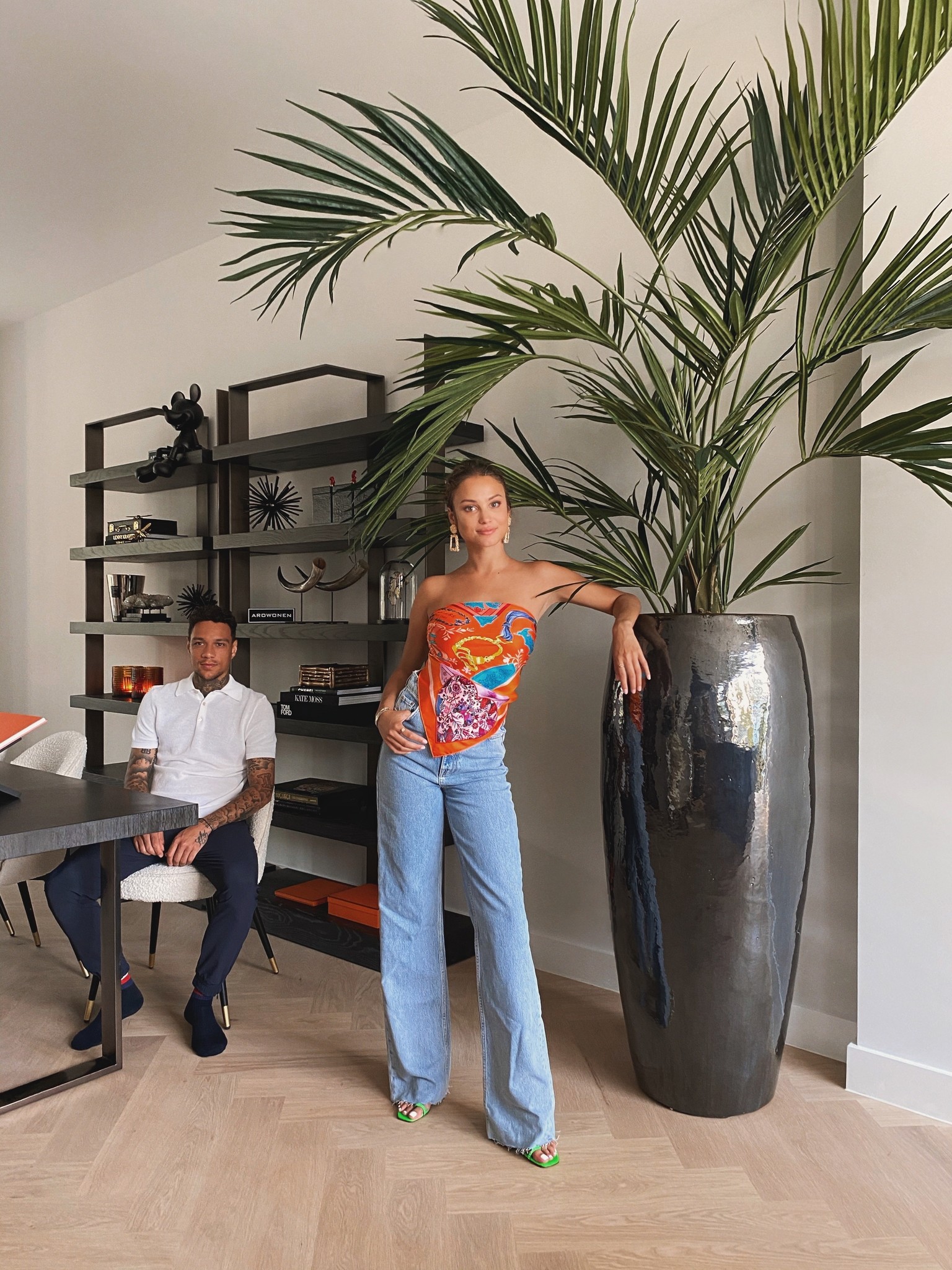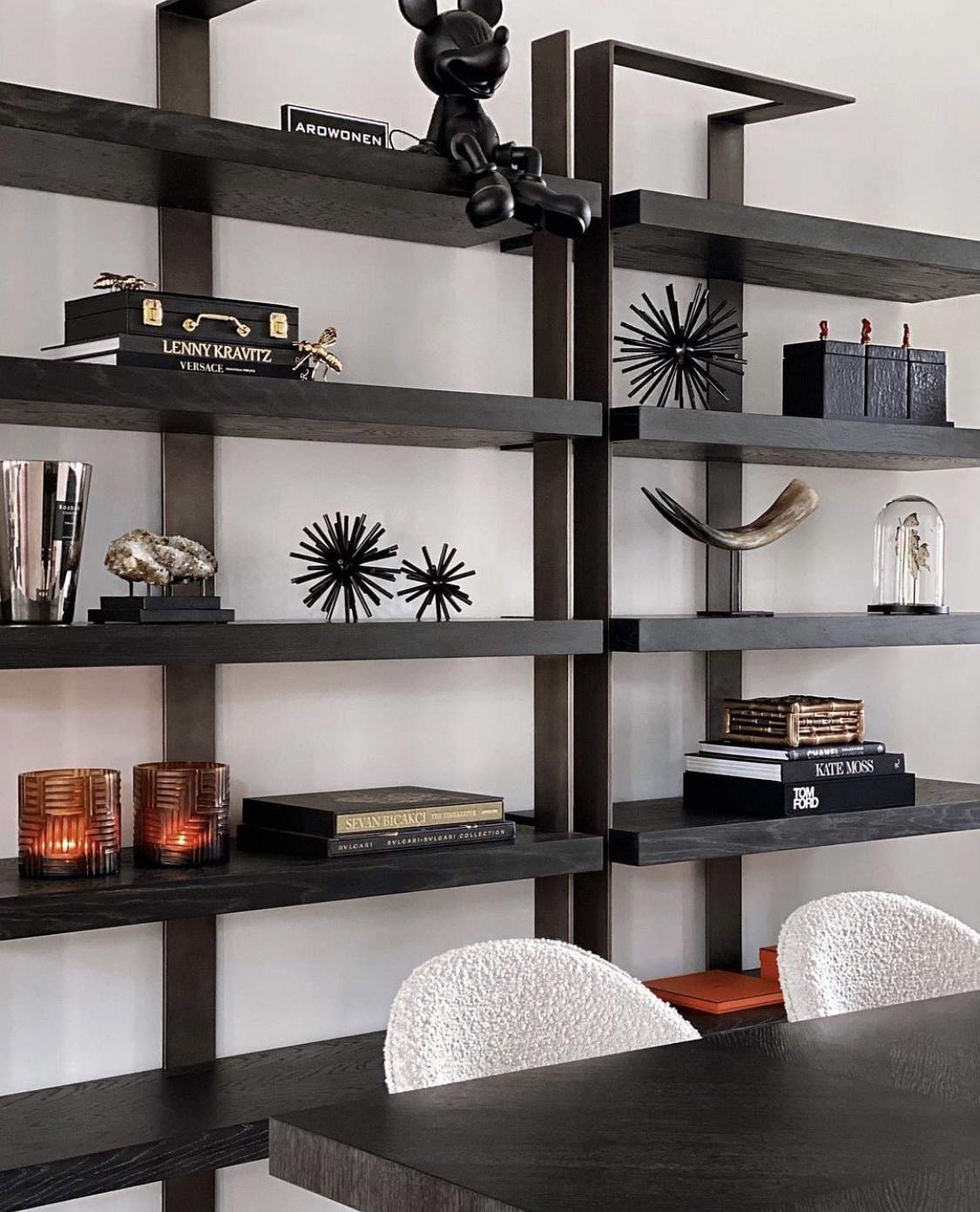 Source : @arowonen, Instagram.
Behind The Interior 
Rose & Gregory's house is a modern and typically Dutch Mansion in the heart of Amsterdam. The mansion has incredibly high ceilings, therefore we chose to use items that go into height. (Like our Greyson vase and the Black Shelving units, as seen in the pictures above) This fills the space perfectly.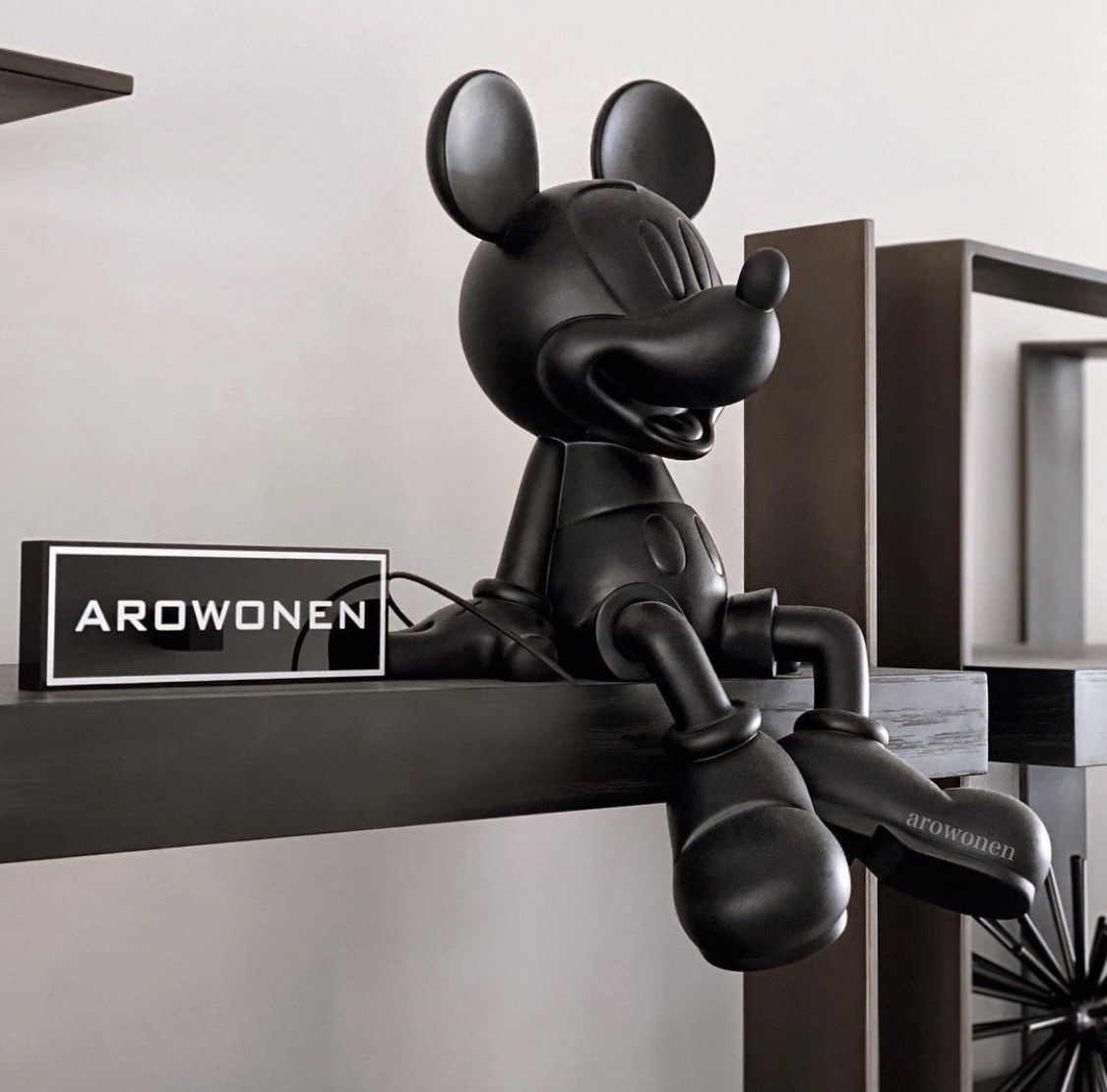 Source : @arowonen, Instagram.
A Personal Touch is Key 
We made sure to add a personal touch to their interior, we know that the couple loves Exclusive Collector items. Hence, we selected the Exclusive Disney Mickey Mouse - By Kelly Hoppen from our AROWONEN Disney Collection to make sure their interior is unique and according to their personal styles.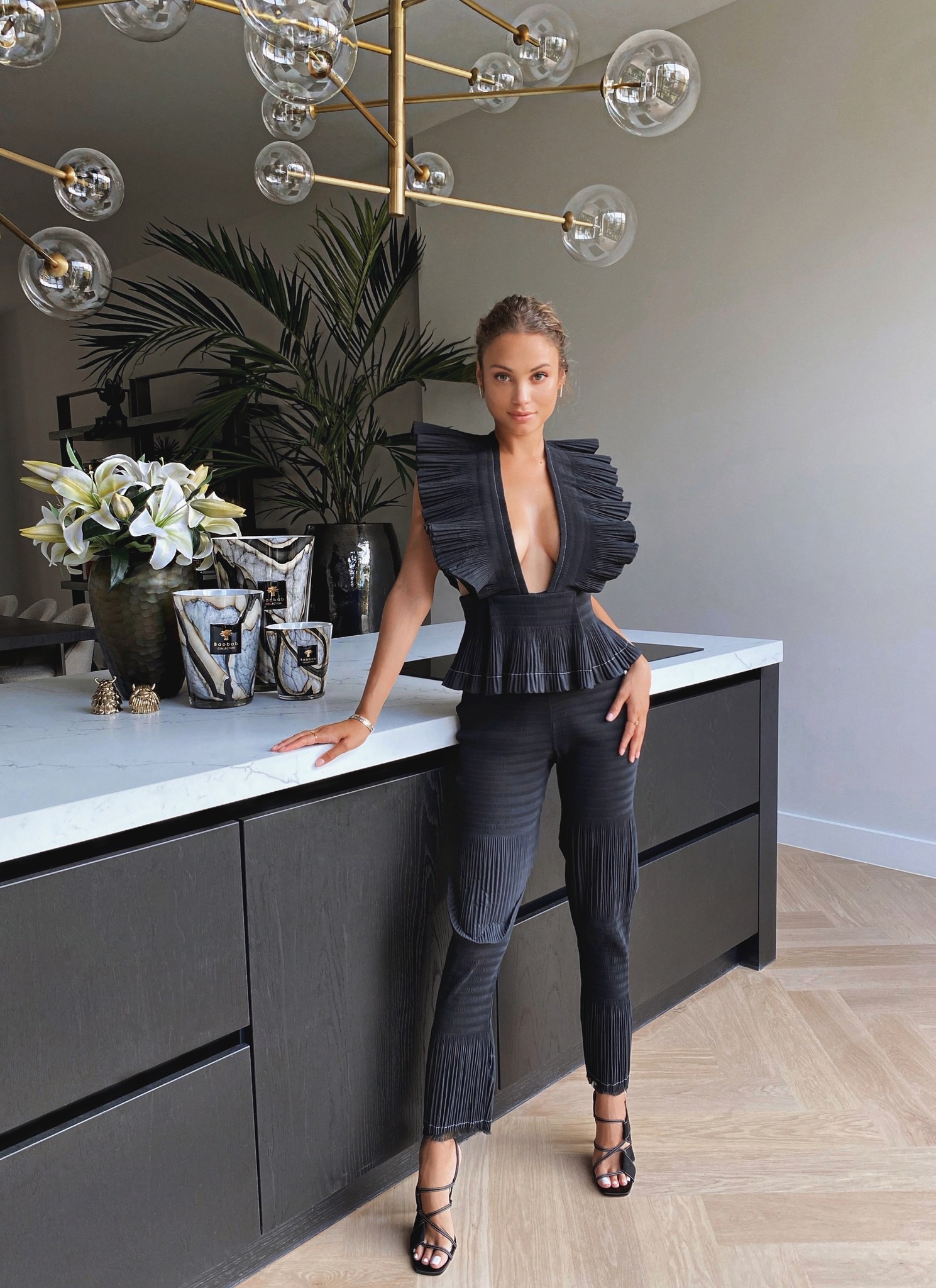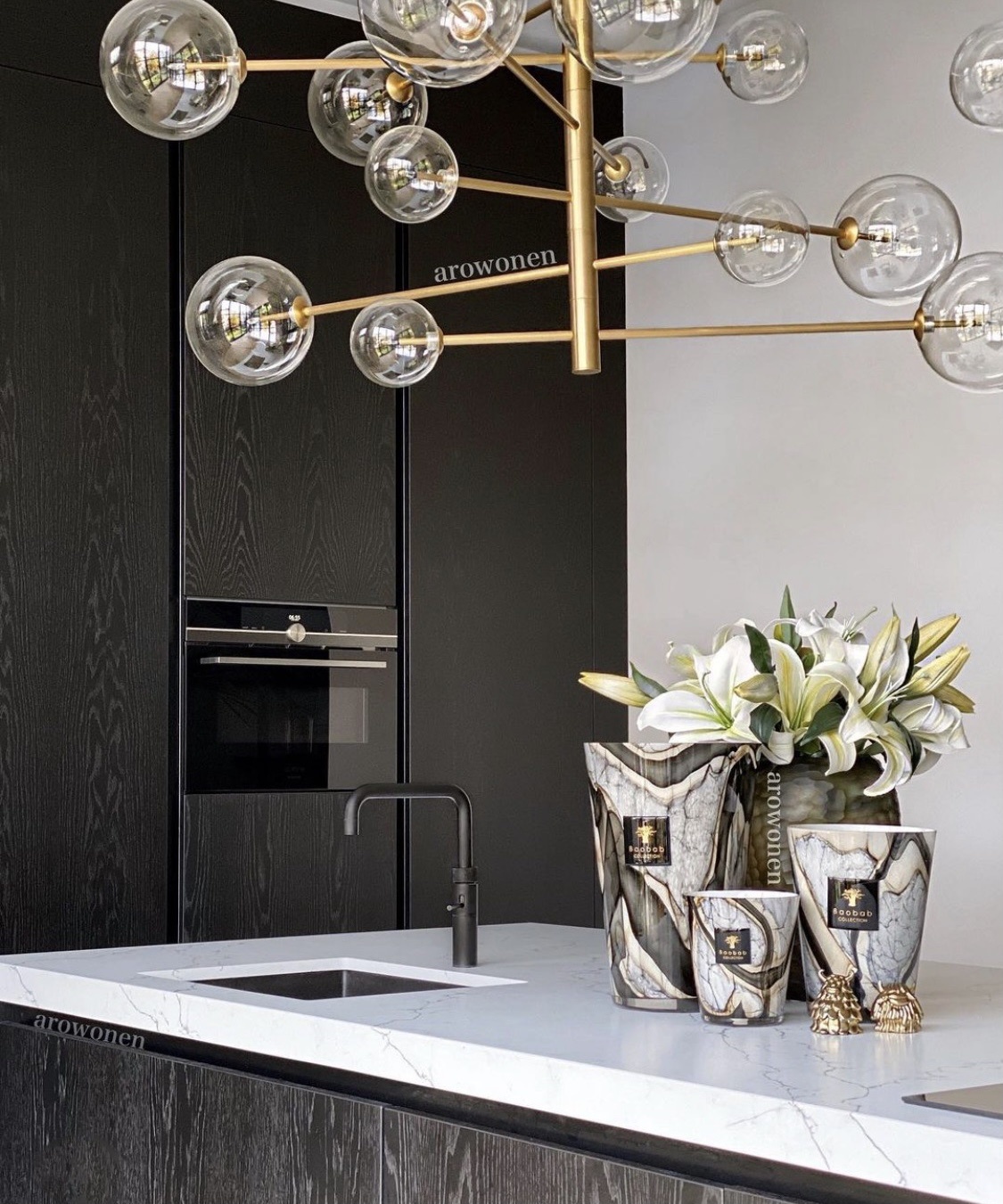 Source : @arowonen, Instagram.
Thinking in Solutions 
Rose & Gregory are always busy and on the go. That is the main reason we chose to incorporate artificial flowers into their interior. They look incredibly real, also, no need to worry about their well being. Can you tell the difference? We can't! 

You can shop these Lilies here, you're welcome ;)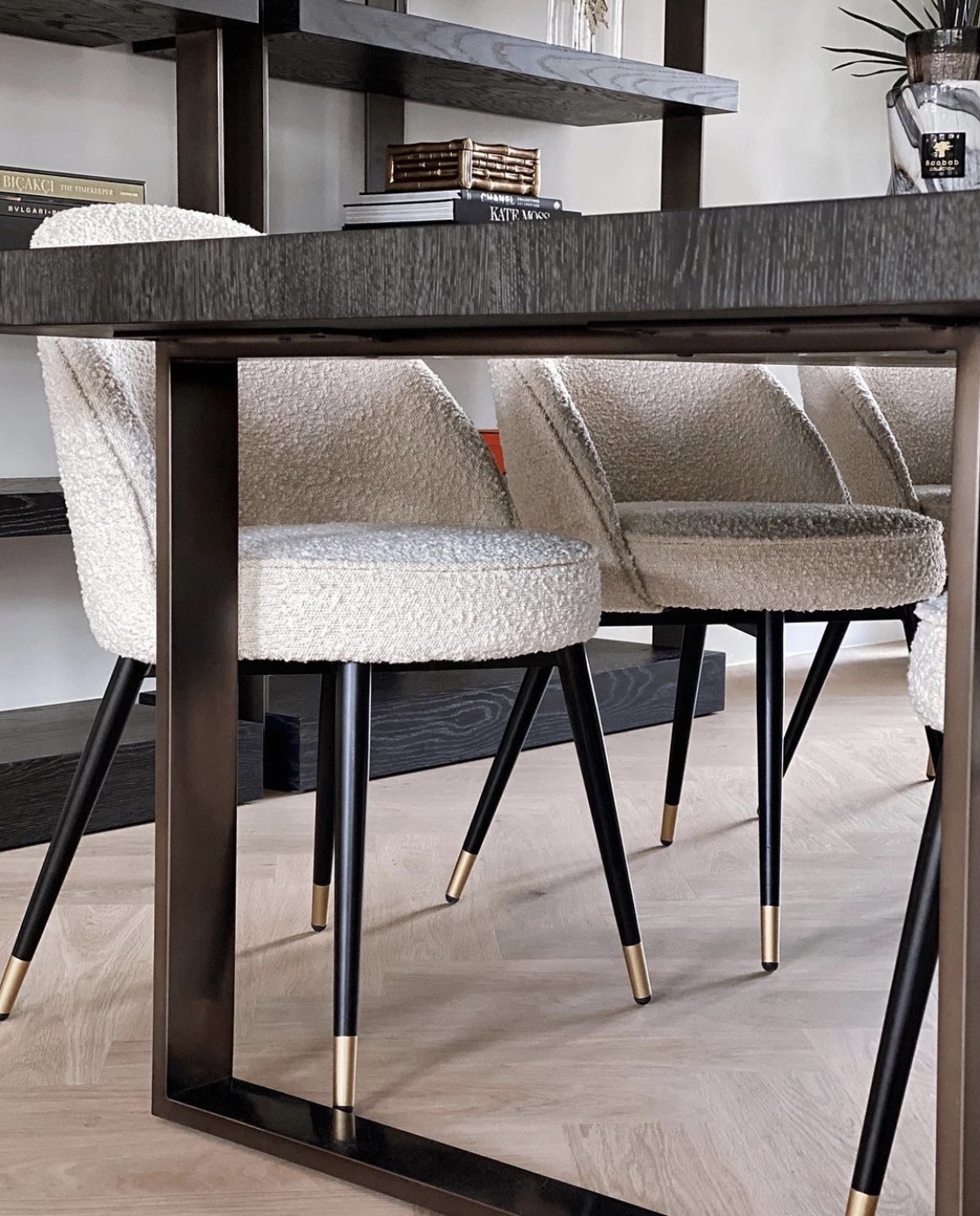 Source : @arowonen, Instagram.
Messing Is The New Gold 
Because Rose is very trendy & fashionable we decided to incorporate the newest interior trends. We chose to add messing hardware as an accent colour, because messing is definitely the new gold!

Shop our trending Bouclé Chairs with messing hardware before it's too late!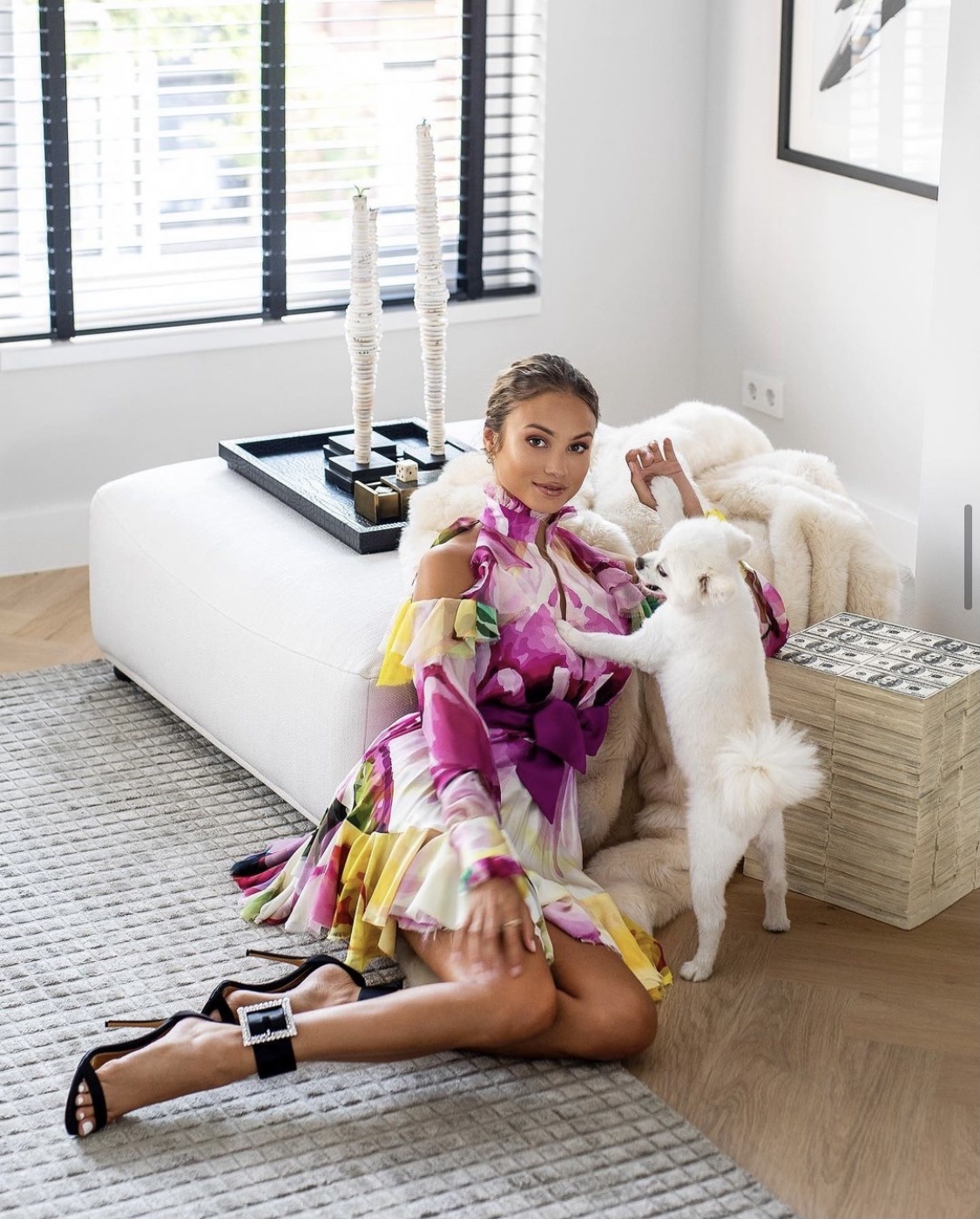 Source : Glamour, NL, Rose Bertram & Her sweet little dog.
Are you in LOVE with this project like we are?
CLICK HERE to Shop Rose & Gregory's entire interior!