Behind the interior
Ghislaine Handiri - Love & Harmony Dresses 
"We are proud to present a brief BTS of our latest project for Love & Harmony Dresses".
30/12/2020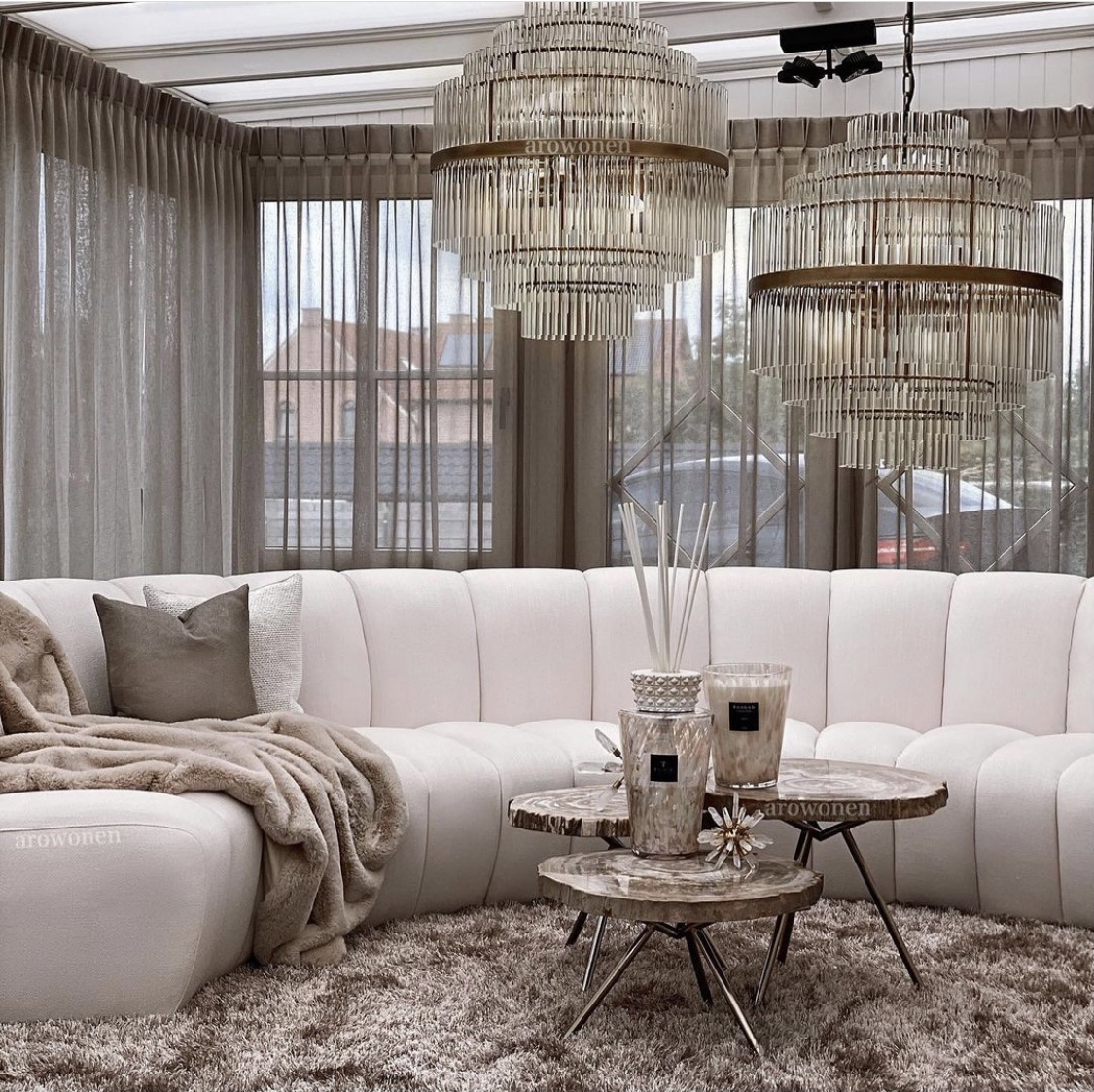 Source : @arowonen, Instagram.
Meet the Woman Behind Love & Harmony Dresses
Thank you for choosing AROWONEN & putting your trust in our Design Team.
Ghislaine Handiri (Gigi) is the founder of Love & Harmony Dresses, a brand that sells and rents incredibly gorgeous Moroccan dresses for the modern and elegant woman of today. Ghislaine is not only a successful entrepreneur but she does not leave herself unseen on YouTube and Instagram. Her style is best to be described as; minimalistic & fashionable. We are definitely hooked on the daily dose of content that she shares with her audience.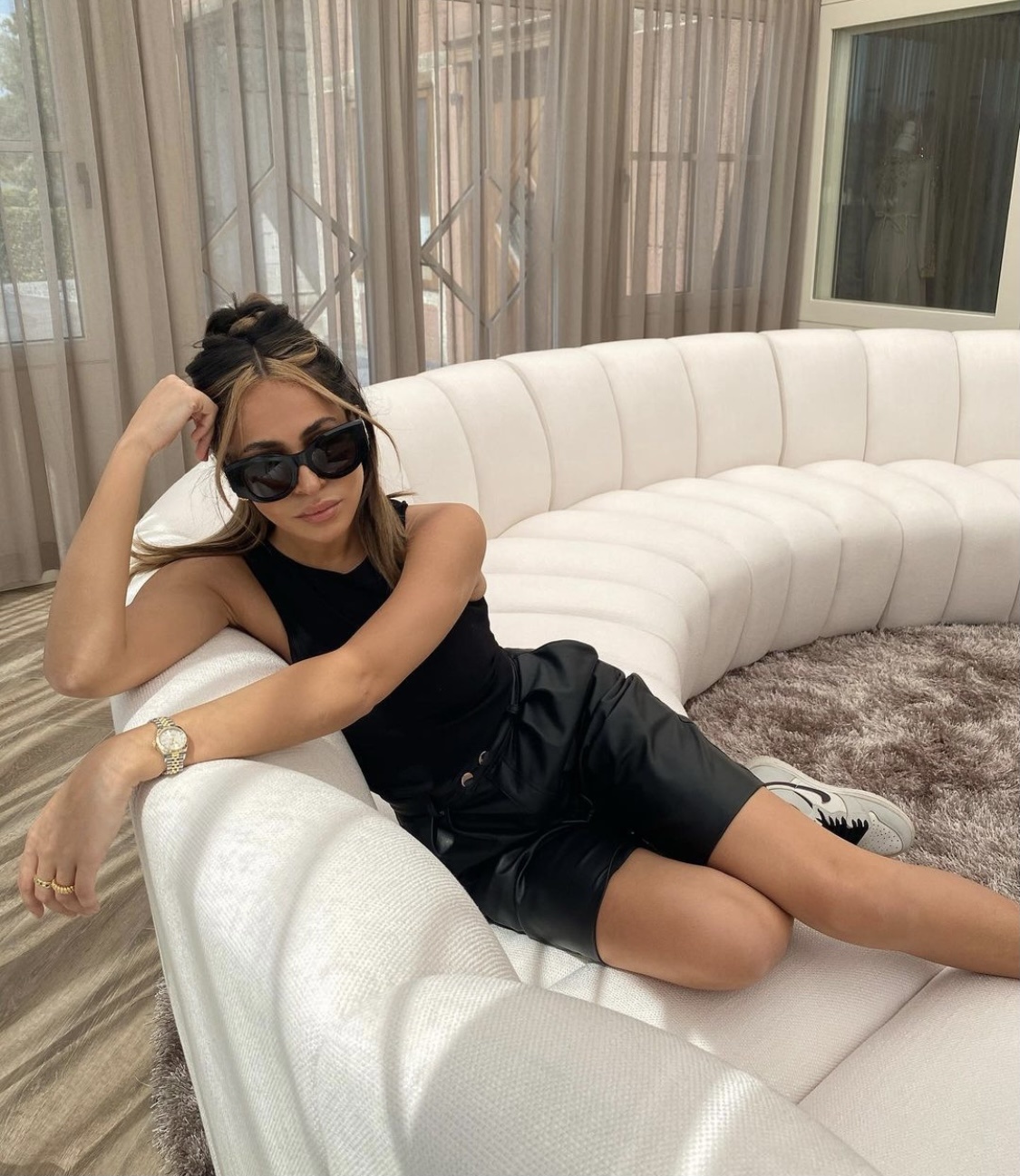 Source : @handirighislaine, Instagram.
Behind the Interior
We highly value esthetics but we also need to think of the practical aspects of an interior during our design process. That is why we selected certain materials and furniture items. We will go into depth regarding those choices in this overview of our BTS. As you may have noticed, organic and therefore round shapes are dominant in this project.  
"Organic shapes are known for their gracefulness and elegance, this fits perfectly with the concept of Love & Harmony Dresses".
Our Alvira Chair has the perfect feminine shape. Also, the round curtain rods are completely customized to fit our philosophy.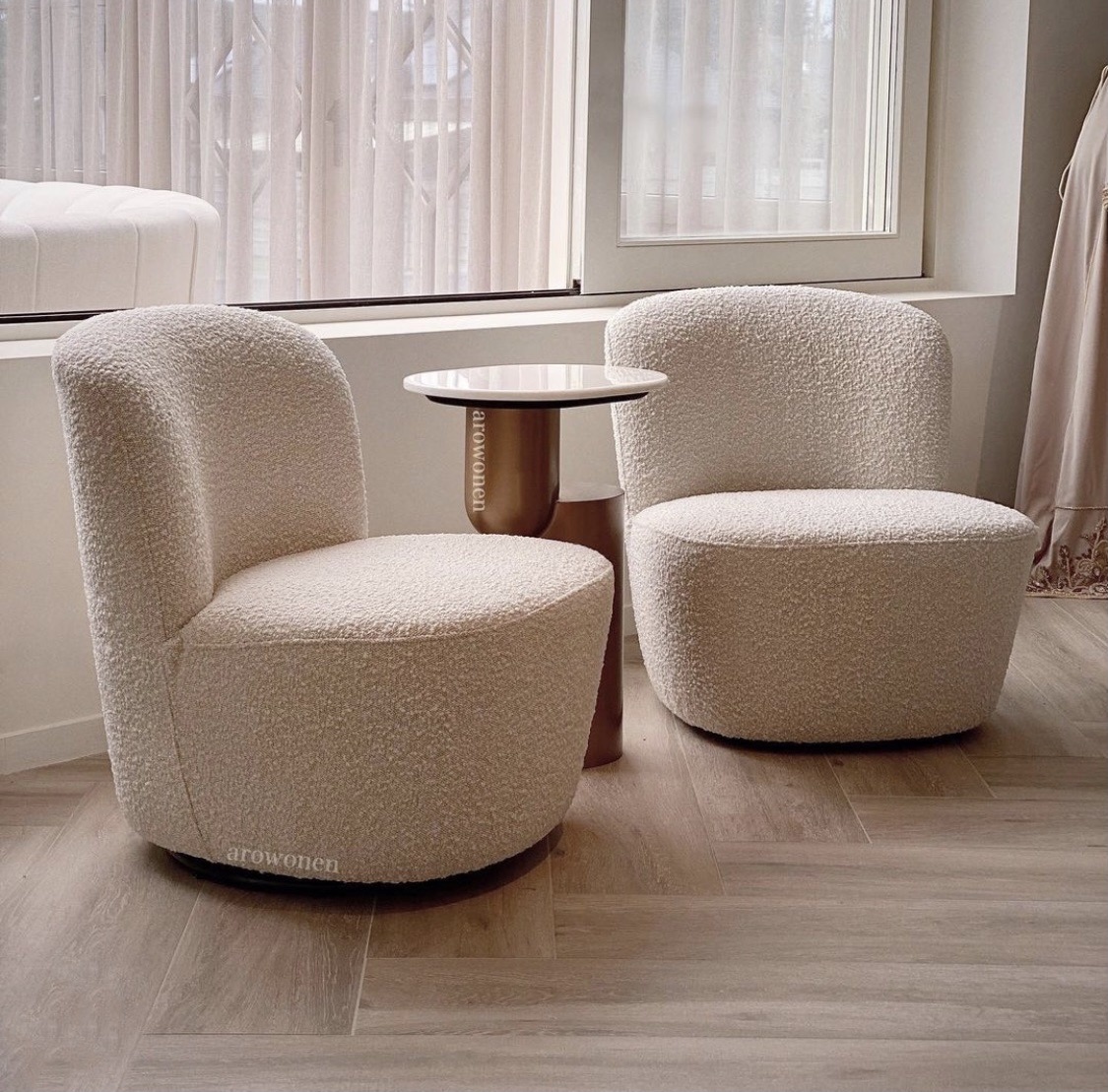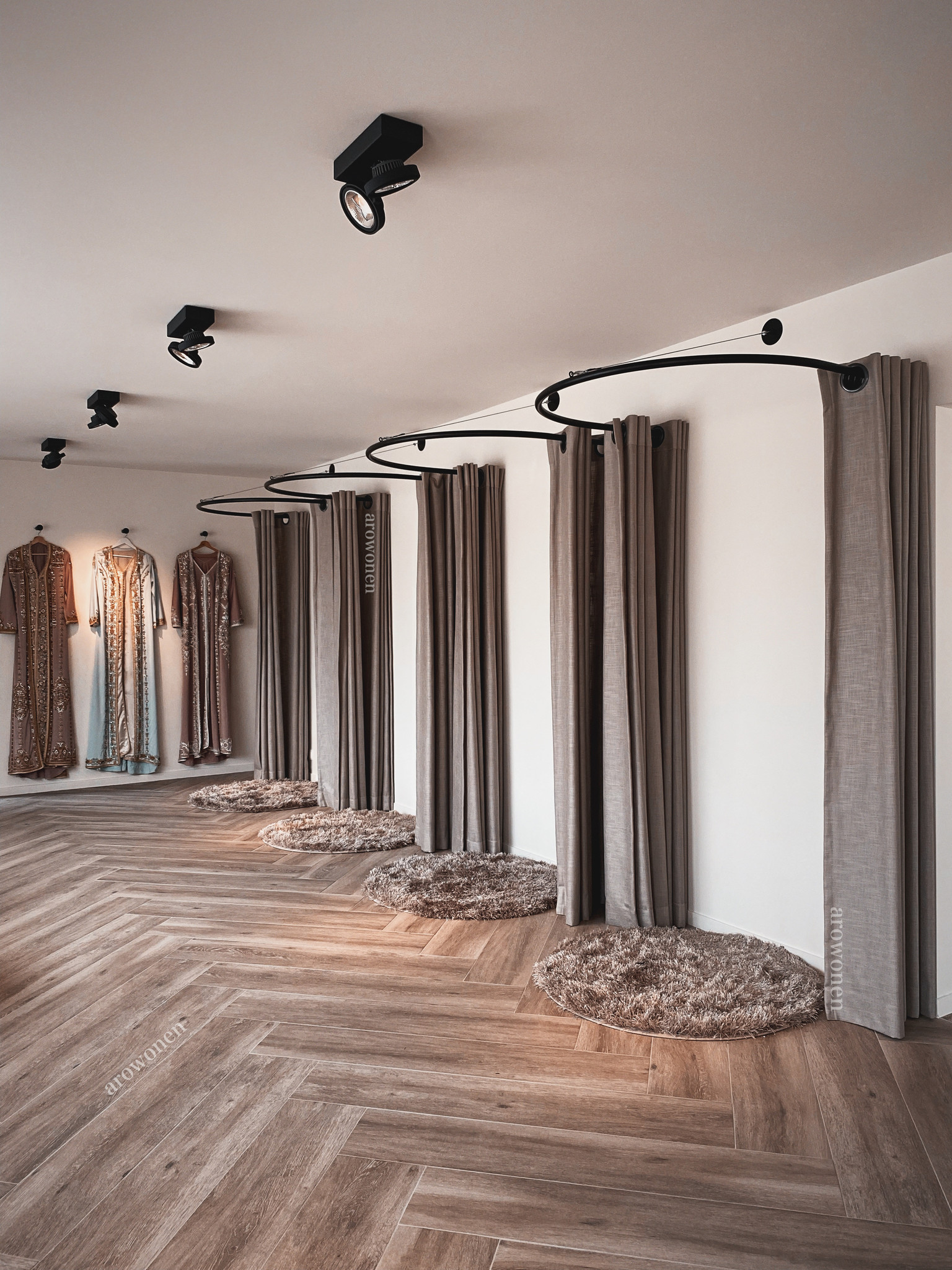 Source : @arowonen, Instagram.
Personal Touch 
Moroccan dress shopping can be compared to bridal shopping, it is something you do with a big group of friends / family members. Hence, we chose a Half Moon Shaped Couch. This definitely makes shopping more fun and personal.
We added our large Baobab Scented Candles to switch things up in a fun and unexpected way.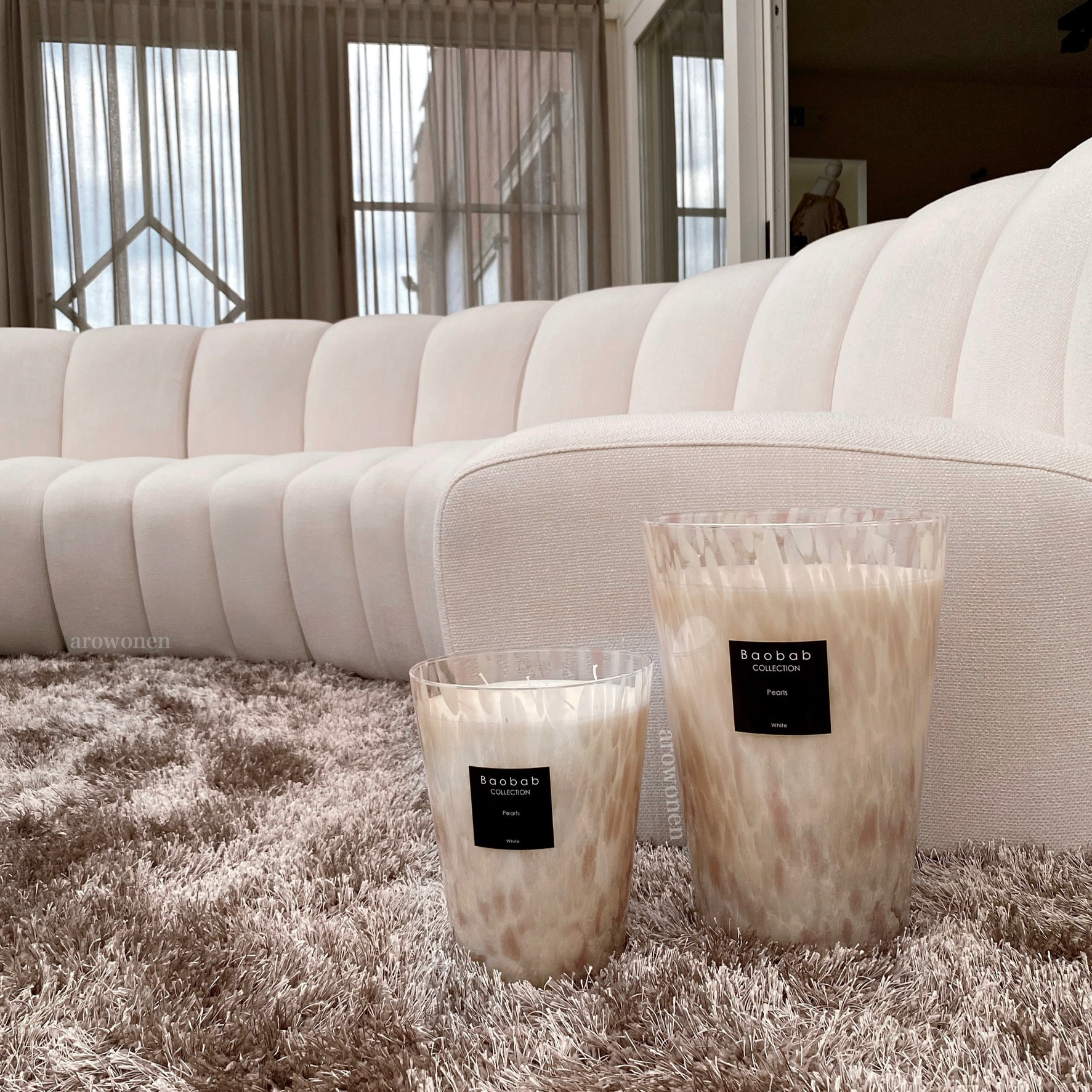 Source : @arowonen, Instagram. 
A Range of Nudes
We chose a nude color palette for this project, mainly because the Love & Harmony Dresses are colorful and vibrant. We did not want the colors of the interior to be overpresent in this case.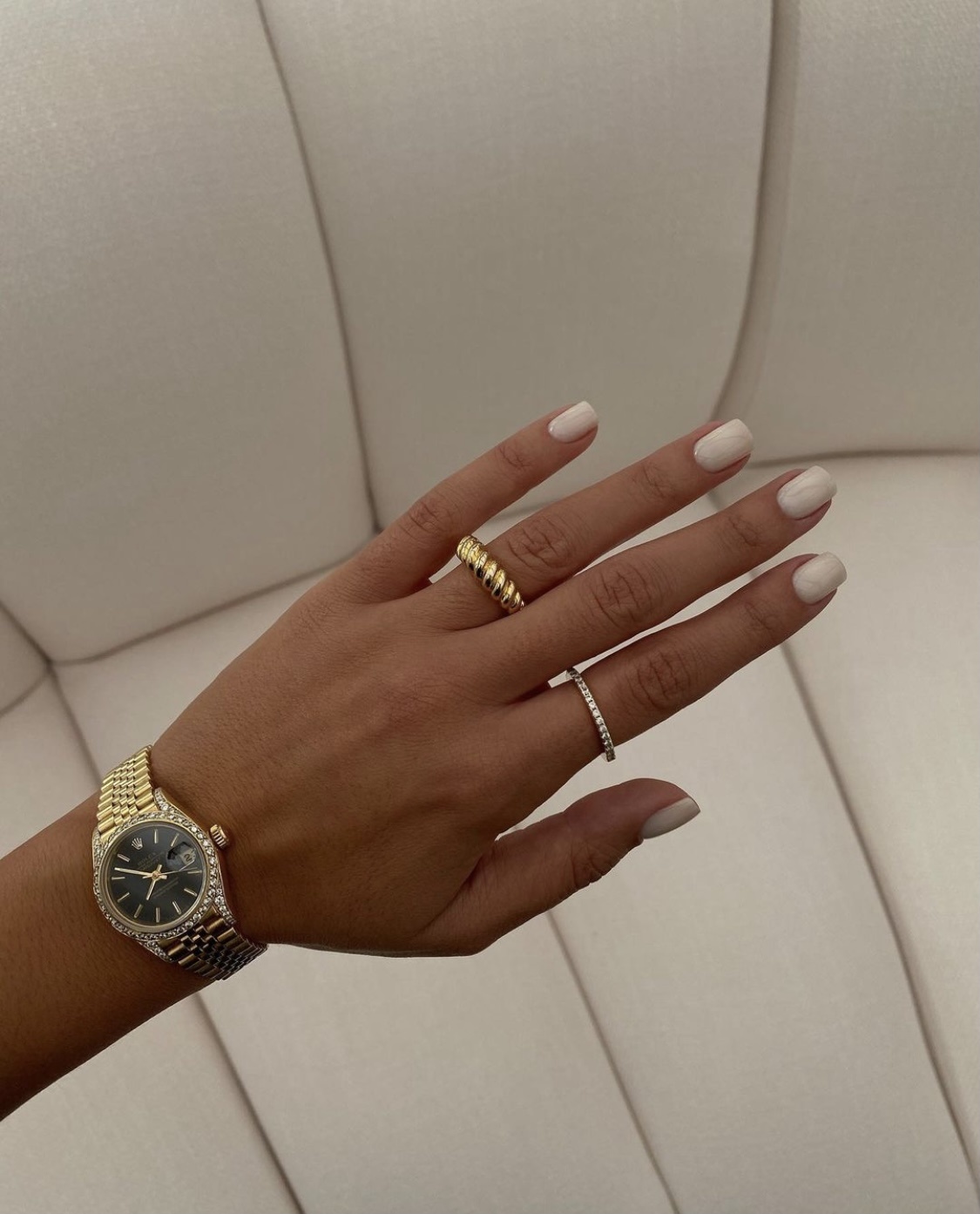 Source : @handirighislaine / @arowonen , Instagram. 
Thinking in Solutions
The curtains we selected for this interior are "in-between" curtains, these result in enough light incursion to have a closer look at the dresses, but at the same time these curtains provide the needed privacy during fittings. These are custom made, our Interior Stylists in our store have all the knowledge to assist you. Do not hesitate to contact us or to visit our store for more information.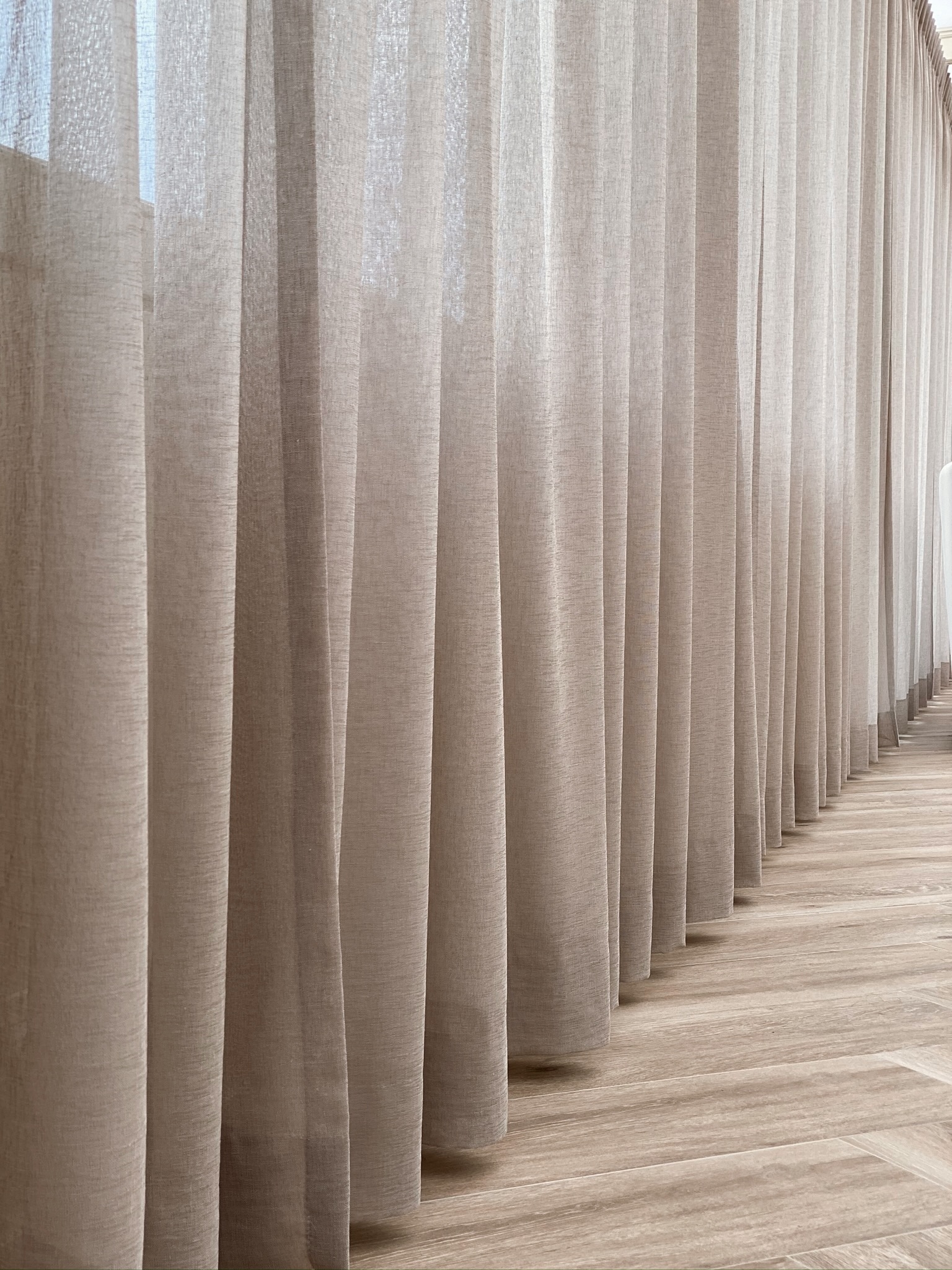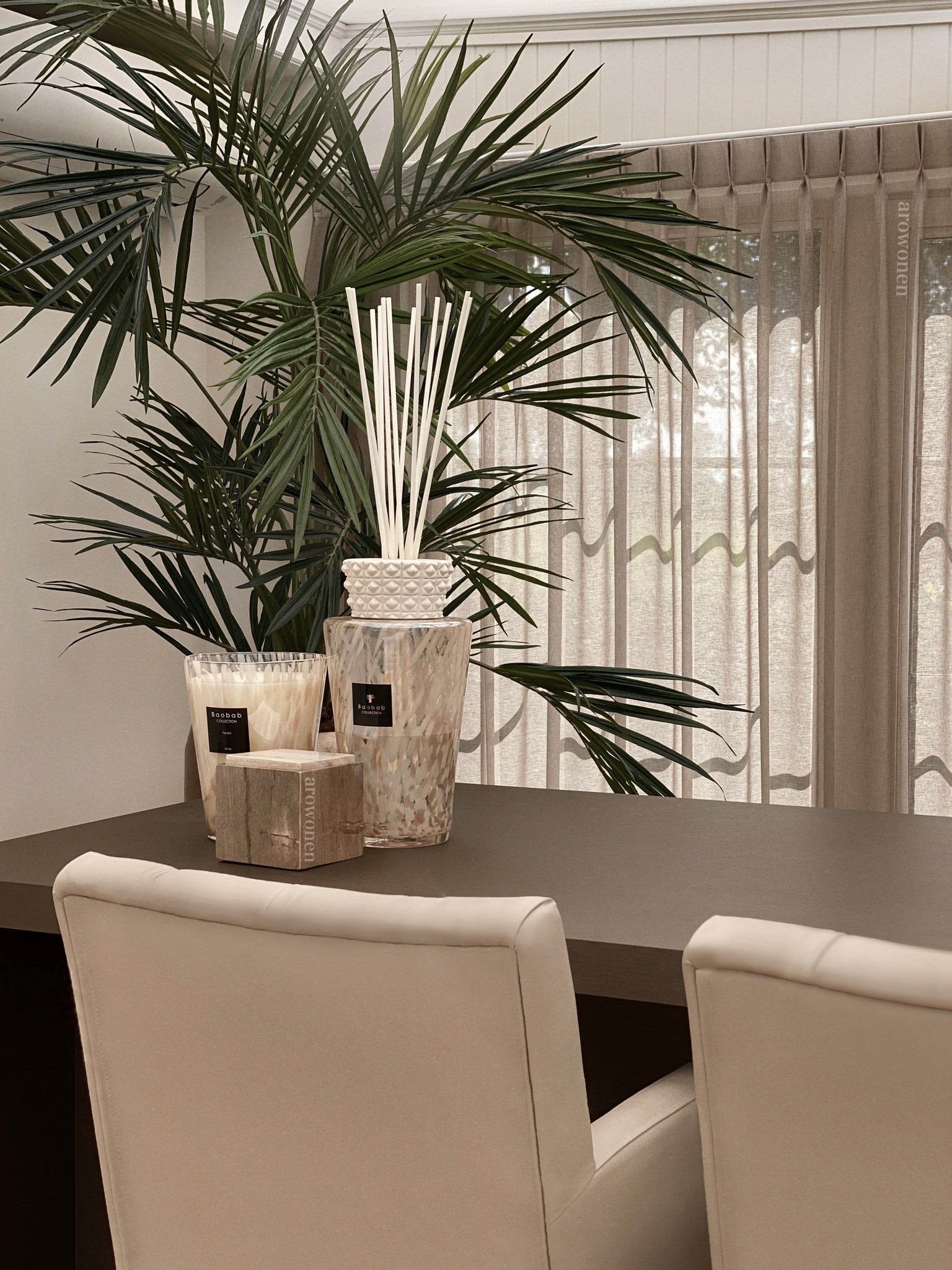 Source : @arowonen , Instagram. 
Creating an Optical Illusion 
Mirrors could not be missed in this interior, an additional advantage of using mirrors in a space is the optical illusion of a bigger room. We decided to fill the entire wall with mirror-glass, because having individual mirrors can be very distractive. We opted for a clean look, the Wall Lighting Ornaments add the perfect amount of elegance and ambiance to the room.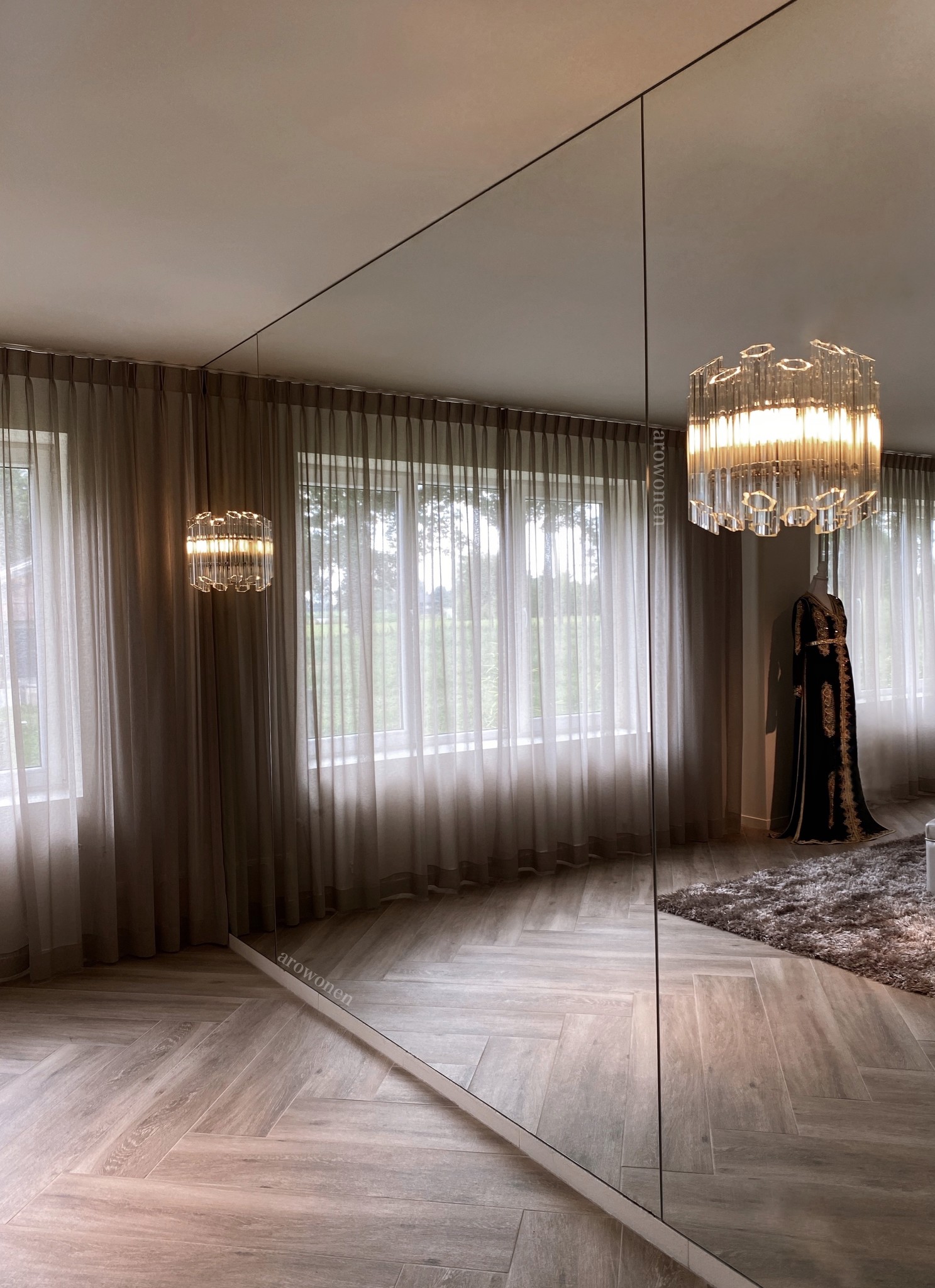 Source : @arowonen , Instagram.
Our Professional Interior Design Services  
Let us translate your professional identity into your interior. Contact our AROWONEN Interior Design Team for inquiries.