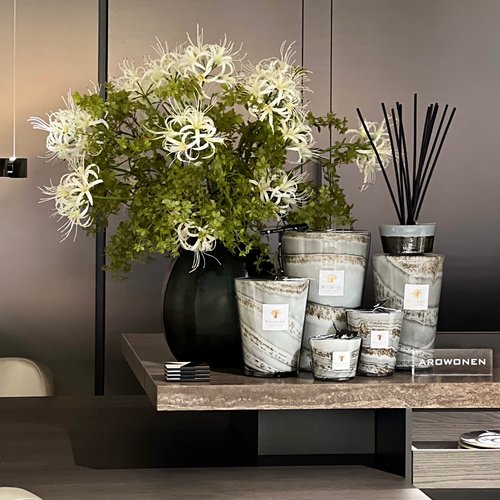 CANDLES & HOME FRAGRANCES
Scents have a close relationship with emotions and memories. With a perfect fragrance element in your home, you can relax, create new memories of the beautiful evenings in candlelight and make the gloomy winter nights a little better. Nothing is more memorable than a scent. The moment you step into your home and smell the wonderful fragrance, you will always be reminded of the nice feeling of coming home. Scented candles can add light, warmth and atmosphere to any room. The wonderful fragrance and the warm, natural light can bring you pure peace and relaxation.
It is a stylish addition to the interior and the perfect finishing touch. In addition, candles are very versatile. They come in many different shapes, colours and sizes. There is a suitable candle for every type of interior. Scents are a form of self-expression.
Introduce your guests to your personality and individuality with the help of scents. In our collection, we have scented candles, diffusers and room sprays by Baobab, Versace and Linari. These designer items come in different, luxurious designs. They are valuable additions to the interior. AROWONEN can offer you the scents that all these wonderful components bring.