Armchair - Santos
See description for delivery time.
You can order this item online subject to our store conditions.
Description
Relax to the max in the stylish Santos Chair. A contemporary design with a touch of retro characterizes this beautiful tub chair that rests on a matte gold swivel base for a modern touch. The upholstery in Clarck gray gives this piece of furniture an opulent look.
--------------------------------------
Delivery time
If in stock : Delivery time between 1-3 working days. 
If not in stock : Delivery time between 2-3 weeks.
For more information about the delivery time and current stock of this item. Please feel free to contact our customer service. You can reach us by phone at 026-2135446 during our opening hours.  
--------------------------------------
Dimensions:
Please note that the reference dimensions are indicated as follows: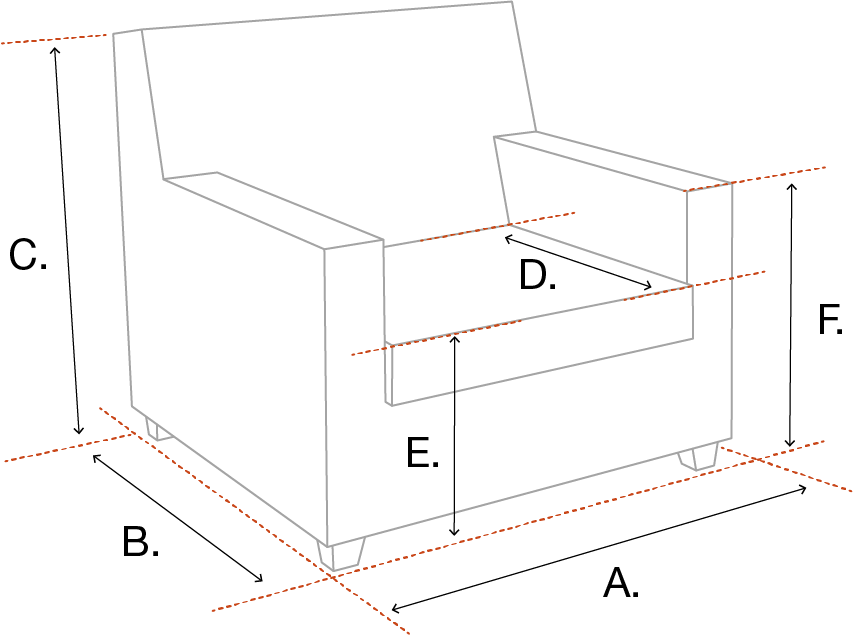 --------------------------------------
Dimensions:
Please note that the reference dimensions are indicated as follows:
A

 

85

B

 

76

C

 

76

D

 

58

E

 

44

F

 

56
Specifications
Colour:
Clarck grey | matte gold finish swivel base
Size:
A. 85 | B. 76 | C. 76 | D. 58 | E. 44 | F. 56 cm